Drive disruptive innovation. That's our objective.
The general view and traditional approach in MS research and therapy development is a bottom-up process. In addition, pharmaceutical industry focuses mostly on anti-inflammatory disease-modifying drugs instead of reparative and regenerative strategies, while those are the biggest unmet need in Progressive and Advanced MS with permanent cumulative CNS damage.
Hence, Start2Cure innovative strategy adopts a top down approach with a clear aim to invest in scientific MS research area, specifically focused on repairative and regenerative strategies (neuro-restoration) with potential translational capabilities applicable to other related CNS disorders.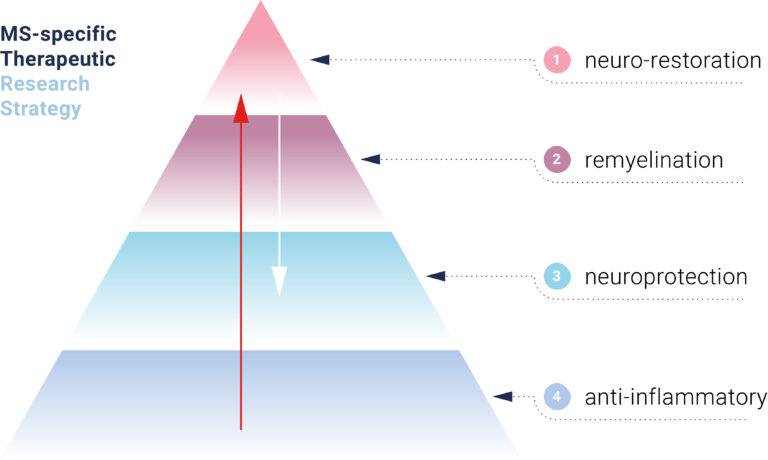 Bridging the bench to bedside gap to solve MS.
Our various funding programs will create a global portfolio of groundbreaking research carried out by individual investigators, multi-investigator teams, and inter-institutional collaborations to stimulate translational and transformative research accelerating neurorestorative treatments. The Venture Capital Investment expertise of Start2Cure will also be utilized to positively impact the rapid translation of the funded research projects to the clinic.
This can either be in therapeutics and therapies, rehabilitative and neuromodulative medical devices, or certain promising diagnostic tools. By incubating and de-risking projects for longer in academia, future investment in therapeutics for progressive MS can become a more attractive opportunity for VC's, Hedge Funds and Industry.